The APSA Annual Meeting is one of the largest events for Political Scientists in the country. It sees on average seven to eight thousand participants. Following the 2016 meeting the Director of Development asked for a simple social media sharable infographic. My task was to take the data that was collected and make it as entertaining as possible.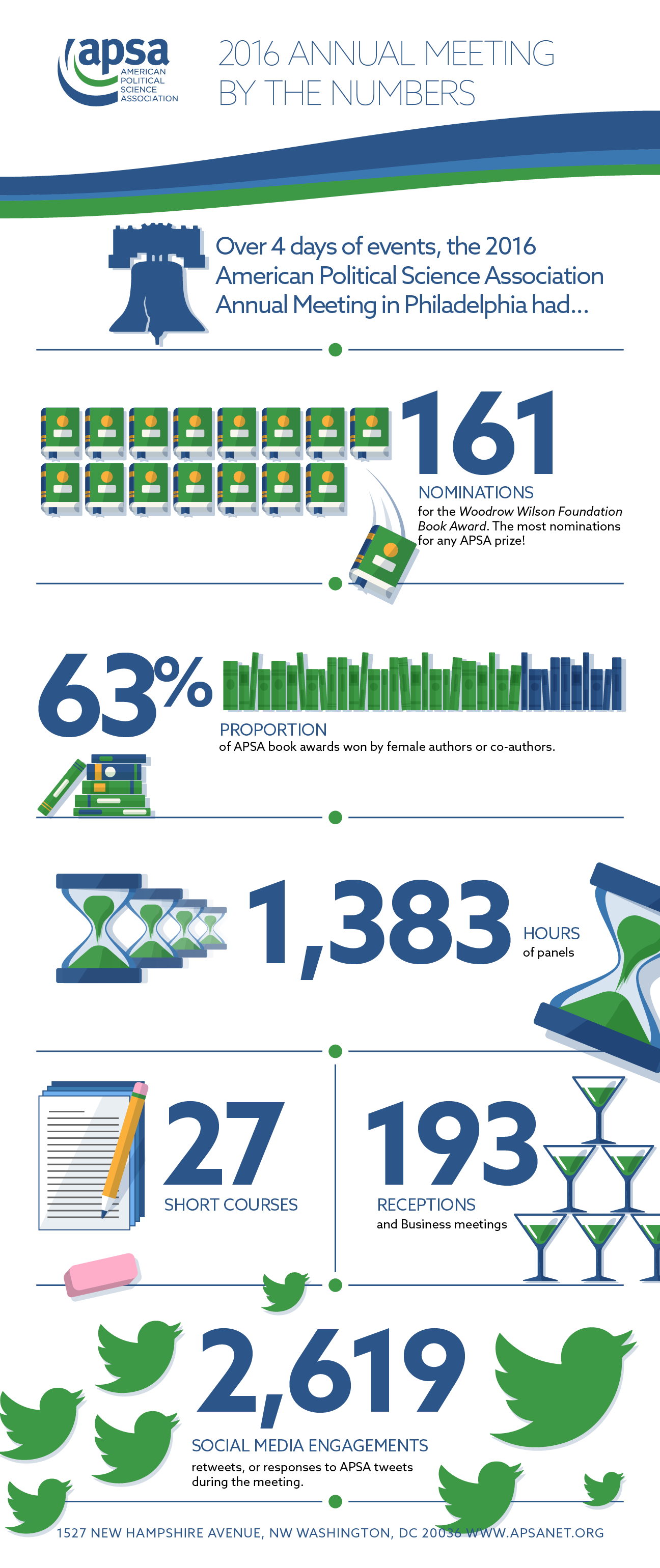 There was a big push at one point to see if members of APSA also had any previous military service and to see what they were doing post service. After the survey came back the Development team wanted to create a small infographic to share their findings. In addition they also researched all the previous Presidents of APSA to see if they had ever served.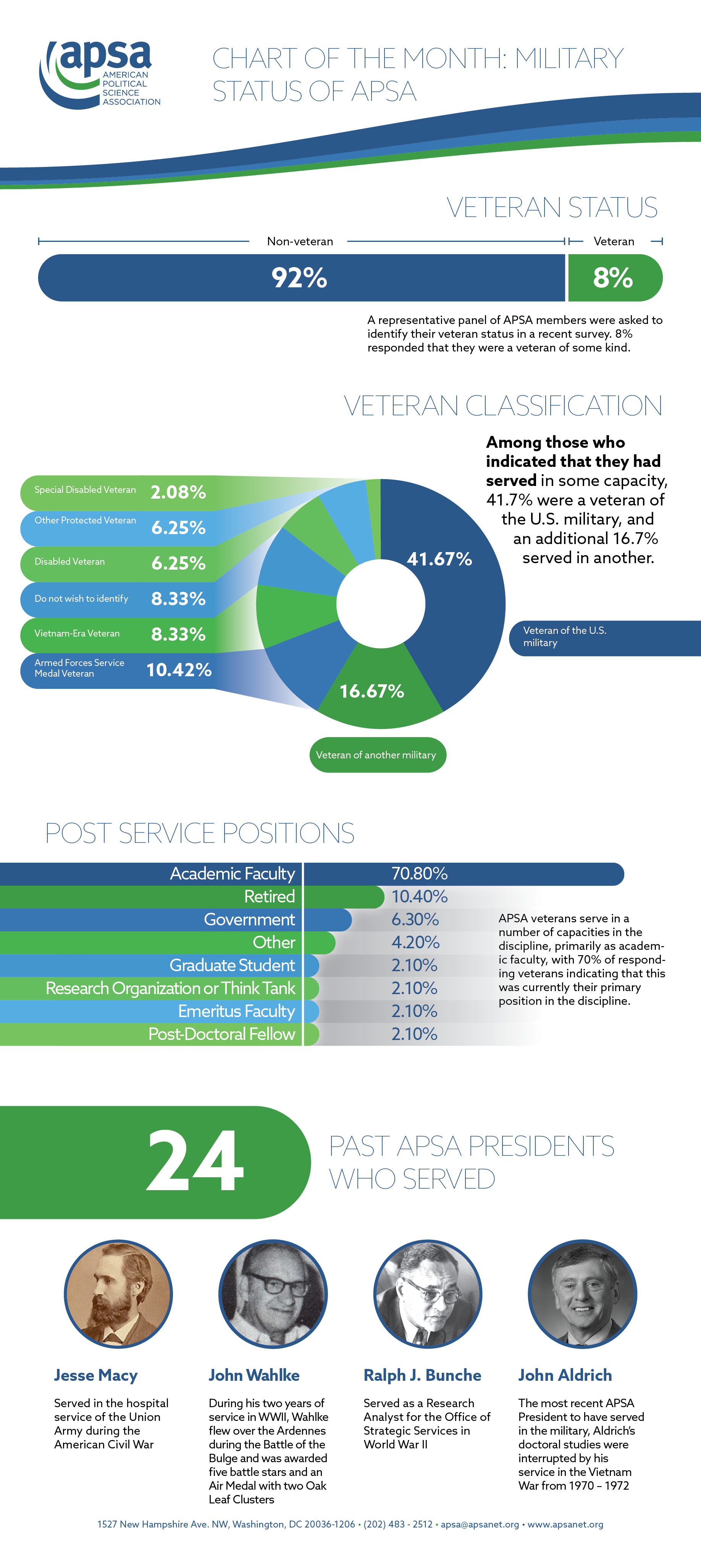 A lapsed member survey was sent out prior to the 2016 APSA Council meeting. The primary focus was to find out why members had chosen not to renew their memberships. The main factor outside of cost of membership was often sited as participation in the Annual meeting. If a member didn't get their paper or panel selected then they often did not renew for that year. This infographic was presented to the Council at that year's meeting to share the Membership department's findings. My job was to interpret and design the document to be as clear as possible for the presentation.